Furry Friends & Co. Testimonials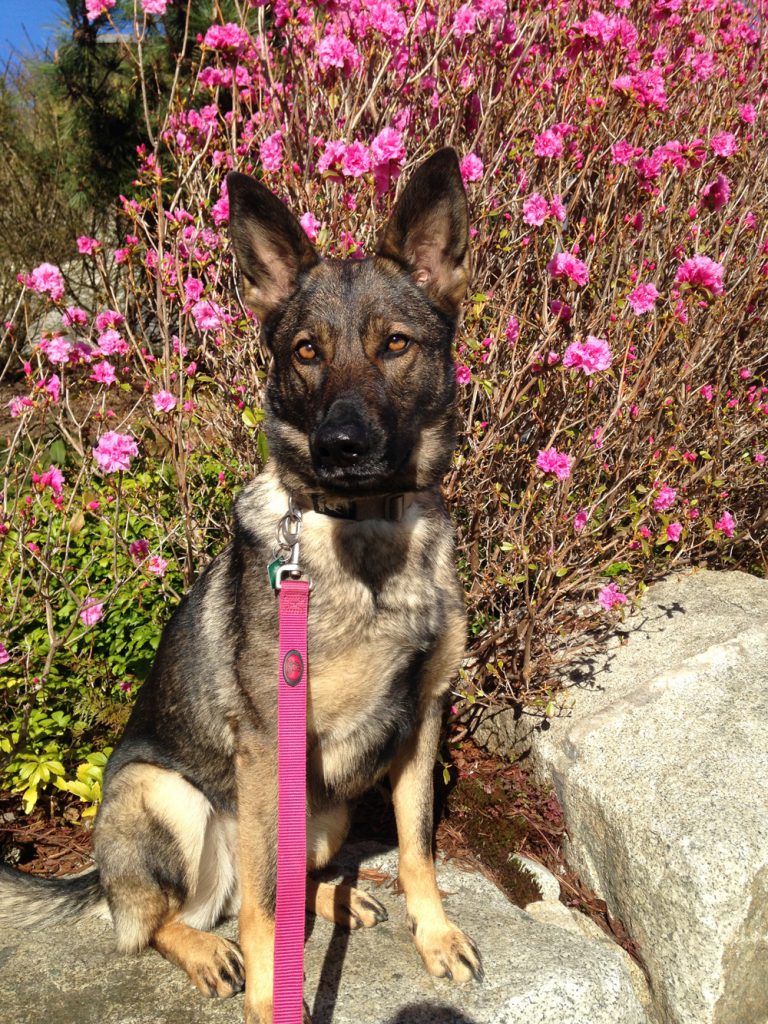 Margaret, Angus & "Monty"
Jenn Jones' Furry Friends & Co. has been giving our dogs generous and thoughtful care since 2006.
Monty has a very special place in Angus' life, so, he is our current treasure. We trust Jenn and her company with him for hiking, boarding, dog food supply, arrangements for grooming, without concern. Both my adult children send their dogs, Blue and Lucy, to her for care, too!
Our family knows "she has our backs" in times of concern for their welfare.
Simply, the best we have ever had….. & More!"
Jennifer & "Leo"
Don't know what I'd do without Furry Friends & Co.! From weekly walks to week-long stay-overs, the Furry Friends team always provides my pup with a safe, loving environment, full of fun and adventure, and lots of opportunities to make new friends. The service is fantastic, the staff personable, professional, and highly reliable, and the care exceptional. When Leo's with Furry Friends, it's like he's with family, and what could be better than that? Can't thank them enough for the joy and peace of mind they've brought to us this year.
Eduarda & "Daisy"
I feel very fortunate that my beloved dog is in the loving care of Jenn and her Furry Friends team. Our Berner, Daisy, enjoys daily group hikes with her "girlfriends", visiting many local trails that she loves to roam. She is exceptionally well cared for and it is obvious that she adores the Furry Friends' team. I can't say enough about the level of care Daisy receives. Daisy had a full hip replacement last year and Jenn helped support us through the process by providing extra care and attention to Daisy. Given our challenging work schedules, I also appreciate her flexibility and willingness to make things work for Daisy's benefit and care. I truly feel that Daisy is part of the Furry Friends family….and so are we!!!
Colleen, "Olive", "Bella" & "Raisin"
I have been using Furry Friends for over 10 years and trust them completely with the care of my pets!
Karen & "Molly"
"I have known Furry Friends & Co. and used their services for almost 17 years! Currently (and for the past 8 years), Jenn and Colleen have taken care of my cat, "Molly" whenever I go away. They provide exceptional care and go above and beyond what is expected. It is comforting to know when I go away, I never worry. They also ensure my home is secure. I highly recommend Furry Friends & Co. and their services. They are truly the best!"
Rebecca, Douglas & "Baron"
From Baron's early days as an unruly and rambunctious one-year old until today, now a sedate senior at age 15, Furry Friends has been a constant in Baron's life. When Baron first started getting his walks with Furry Friends, he enjoyed the group walks and adventure hikes with dogs his own age and agility. Fourteen years later, Jenn selected a group of dogs for a seniors' walk and Baron fit nicely with this group. Most recently, Baron now slowed-down due to arthritis is getting an individual walk around our neighbourhood. I appreciate the time and care the dog-walkers have always taken with him, along with their advice about which type of walk is best. Furry Friends truly cares about each individual dog.
Jennifer, James & "Bea"
The team at Furry Friends & Co. really cares for our dog- and she LOVES to see them when it's time to go on her adventure! It's nice to hire a company where you know your dog is cared for and having a great time. They have also accommodated our parents when they come to town with their own dog! They always have "room" for us.